Over the last few years, technological advancement has changed how industries operate to produce high-quality products and services. Businesses are now adopting Industry 4.0 technology, especially internet of things (IoT) devices. This rapid adoption has seriously strained businesses' internet and network infrastructure. For this reason, advanced solutions such as edge computing will play a huge role in ensuring your connection remains fast and reliable.
Although edge computing is still an unfamiliar and untested concept for many firms, integrating it into your production line may improve your data processing. However, it's also important to understand that implementing this solution may have a high upfront cost. Thus, it's important to conduct extensive research to ensure you get a reputable service provider in your locality. You may consider vendors such as Cox Edge Computing Solutions or any reputable provider in your area to give you the value of your hard-earned bucks.
The following article discusses what you need about edge computing. You'll learn what edge computing is, how it can benefit industries, and more. Read on.
What Is Edge Computing?
Edge computing refers to the micro data centers installed at the network's edge (decentralized computing network). Processing is performed in the local area network where the resources are located near the cloud. However, the data isn't returned to the cloud, hence reducing the time and cost of extracting from and moving data to the cloud. Edge computing differs from cloud computing in that the network center node is moved to the edge node position on the network logic for processing.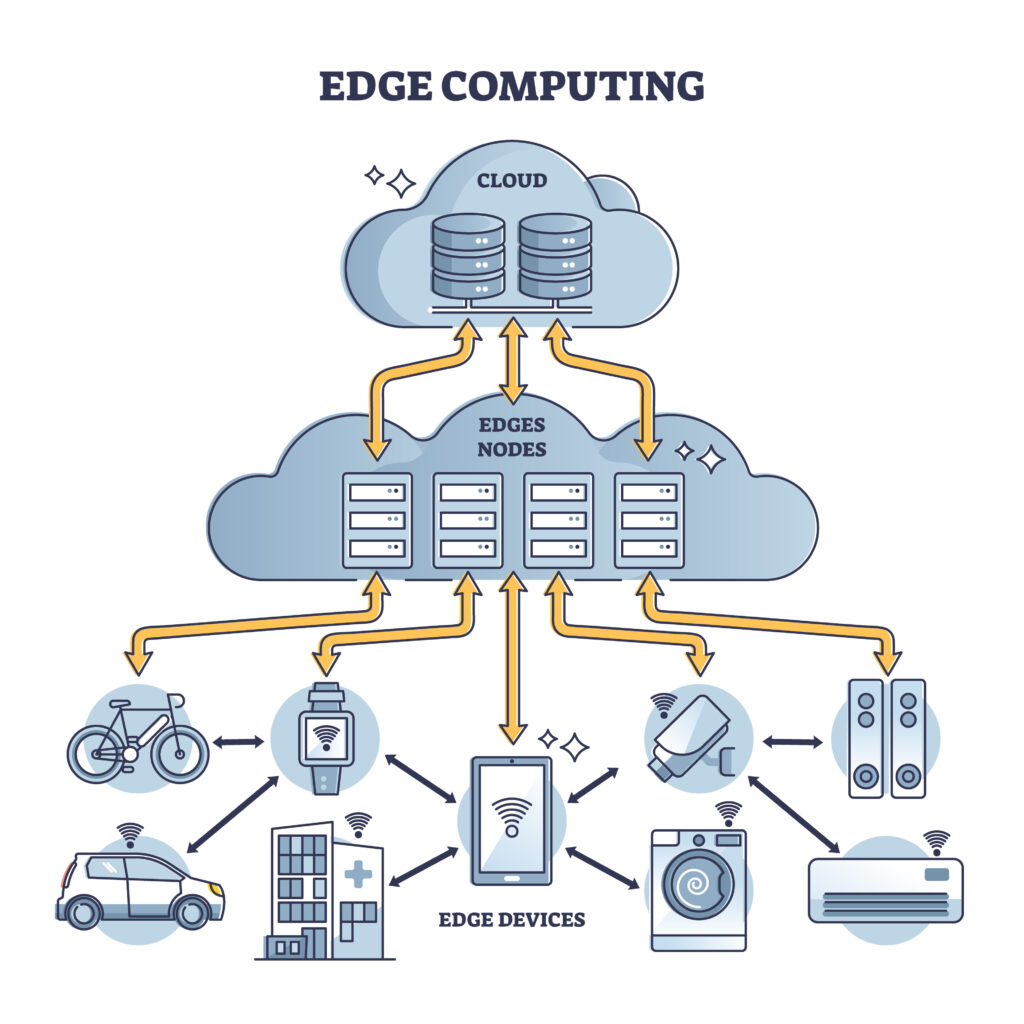 As technology advances, it has become more affordable to utilize IoT devices to improve the efficiency of the production line. As more people utilize networked devices, edge computing will find many applications, especially in areas where cloud computing might be unreliable such as autonomous vehicles.
How Does Edge Computing Benefit Industries?
Over the last few years, edge computing has found more and more applications in all walks of life, from agriculture to the manufacturing industry. The following are ways this ever-developing solution can help businesses improve their data processing:
Reduced Latency
This is one of the ways edge computing can help industries. Implementing this solution will optimize the communication between edge devices and the cloud. Bringing processing power closer to the edge devices will play a huge role in reducing the strain on centralized data nodes, decreasing the latency on these devices.
With reduced latency, an industry can easily adopt major Industry 4.0 technologies such as machine learning. Consider an automated maintenance system that needs to send data to the cloud for analysis, then manage the systems depending on that analysis. If you need closer to a real-time algorithm, this high latency can affect the effectiveness of your analysis.
With a centralized cloud data center, the edge devices will need to send the data to the cloud for processing and may wait for some time before receiving a response. While the wait time might be in terms of seconds, it might build up over time, affecting the efficiency and effectiveness of your system. This latency will affect the algorithm's ability to detect and respond to developing maintenance issues.
However, shifting your processing power to edge network nodes can easily reduce latency and achieve close to real-time reporting and processing. With reduced latency, edge computing might be utilized in robotic surgery and other industries that require close to real-time communication.
Cost Savings
Any industry handles a considerable amount of data each day. These data don't have the same value—some data is critical to your business operations while some are nearly expandable. So, how does one justify spending the same amount of money on all of it when sharing, managing, storing, and securing your business data?
This solution allows you to categorize your data from a management perspective. If you retain most of your data in node locations, you'll reduce the need for costly bandwidth to connect all of your locations. While it doesn't eliminate the need for the cloud, edge computing optimizes your data flow, maximizing operating costs.
Improved Cybersecurity
Over the last few years, cyber threats such as ransomware attacks have advanced both in complexity and effectiveness. For this reason, it's important to implement reliable security measures to protect your data from threats and other issues.
In edge computing, less data is centralized in cloud storage. Thus, if one network is affected, the other network nodes will still be up and running, reducing the chances of total downtime. With improved cybersecurity, edge computing can play a huge role in the healthcare industry that requires the enterprise to comply with the set regulations when handling and managing patients' sensitive data.
Bottom Line
As discussed above, edge computing has played a huge role in improving data processing in different industries. However, choosing a reputable service provider can be a daunting task, especially when you're a newbie. For this reason, it's important to conduct extensive research to ensure you get the ideal service provider.
Tags: Edge computing vs cloud computing, Microsoft edge computing, edge computing ppt, edge computing framework, edge computing basics, edge computing infrastructure, edge computing examples.