Utilizing Local Keywords: You're doing everything right—providing top-notch service, satisfying customers, and refining your offerings. Yet, your website still isn't soaring in search engine rankings. What's the missing piece to dominate those coveted local search results? The answer lies in effectively leveraging local keywords. In today's fiercely competitive digital landscape, simply having an online presence falls short. You need a targeted approach that speaks to your local community's unique concerns and queries.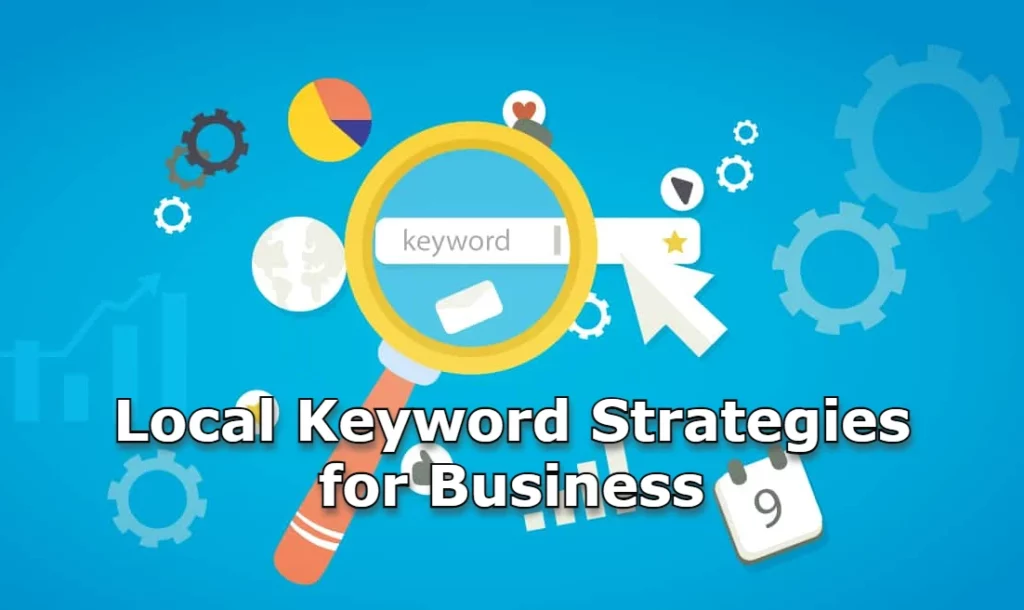 This guide is designed to navigate you through the intricacies of deploying local keywords efficiently. Implement these crucial strategies, and you'll find yourself on a path to mastering local SEO.
Local Keyword Strategies For Businesses
1. Understand The Value Of Local Keywords
Understanding the importance of local keywords is a critical part of your journey. Know that internet users employ different search queries when looking for local services compared to when they seek general information.
For instance, a search query might transition from 'best pizza' to 'best pizza in Boston.' Adding these geographically oriented keywords makes your focus clear to search engines, thus boosting your likelihood of appearing in local search outcomes.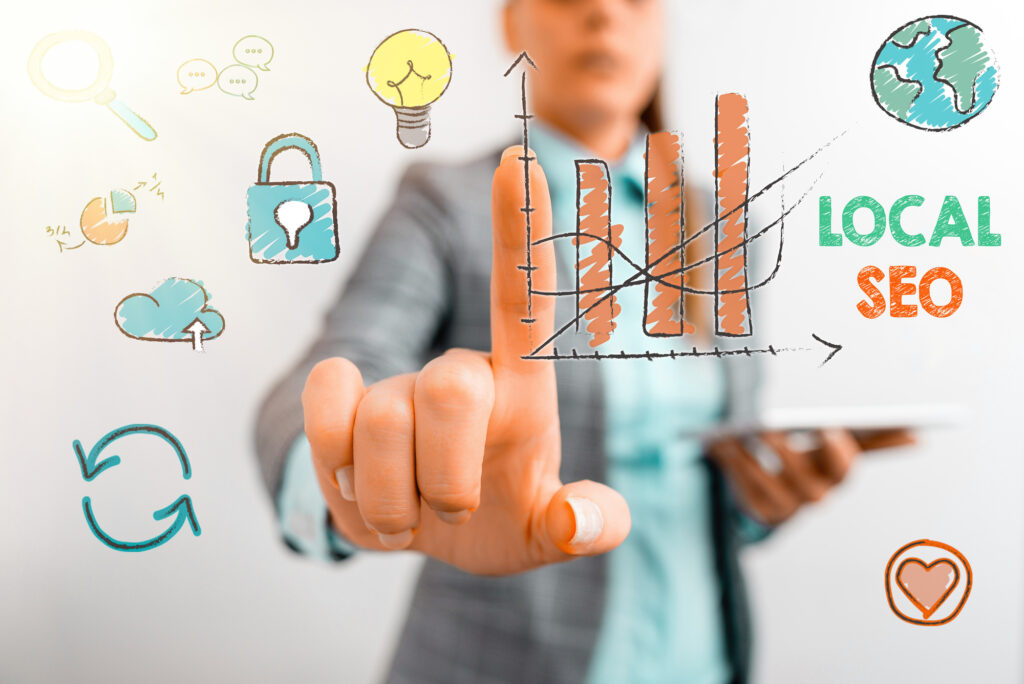 2. Align Localized Search Terms With Buying Intentions
Notice that when people include a location in their search query, they're often on the verge of purchasing. Capitalize on this by aligning localized search terms with their buying intentions.
If SEO is unfamiliar territory, consider consulting experts before diving into keyword research. Local SEO services can offer customized advice that puts you on the right track from the get-go.
3. Know Where To Place Your Local Keywords
Having a keyword list is beneficial, but proper placement is equally vital. Integrate these local terms into title tags, meta descriptions, and header tags. Include these local keywords organically within your content, particularly in the first 100 words.
Resist the temptation to overuse keywords, as this is a red flag for search engines and can negatively impact your rankings. Aim for a coherent flow in your text that genuinely aids the reader.
Remember also to include local keywords in your image alt text. This practice aids search engines in comprehending the content of your visuals and offers an additional opportunity for keyword placement.
4. Assemble A List Of Geographically Oriented Keywords
Now that you comprehend the importance of geographically oriented keywords, what's next? Start by assembling a list of keywords pertinent to your business. Use resources like Google Keyword Planner or SEMrush to find search terms with substantial volume and industry relevance.
Your goal isn't to identify the most searched terms but those highly relevant to your community. Discover competitors with high local rankings to determine their search terms. This strategy gives you a competitive advantage, allowing you to hone in on proven, effective keywords.
Pay attention to long-tail keywords—those detailed phrases users use when nearing a buying decision. For instance, instead of 'flower shop,' consider 'best flower shop for weddings in Seattle.'
5. Prompt Customers For Reviews And Engage On Social Media
Online reviews and social media activity are crucial for local SEO because they help establish trust. A positive online review or mention on a social media platform can sway potential clients.
Prompt happy customers to leave reviews on platforms like Google My Business and Yelp. Address these reviews thoughtfully to signify your commitment to customer satisfaction. Engage genuinely on social media to heighten your local relevance.
6. Build Local Backlinks For Community Trust
High-quality backlinks are invaluable in the realm of SEO. Earning a link from a respected community website serves as a vote of confidence. Focus on acquiring backlinks from trusted local platforms like community portals, blogs, and news outlets.
Forge alliances with local businesses that complement your services. The objective here is mutual benefit. Consider contributing a guest post or co-hosting an event, as these actions can nurture lasting local connections.
7. Create Valuable Local Content
Integrating local terms won't make a notable impact unless you offer valuable, community-focused content. Strive to be the go-to authoritative source for information in your industry within your local area.
Craft blog posts that resolve prevalent local queries or cover community events and news related to your field. By consistently offering valuable local content, you build your credibility and provide additional opportunities to incorporate localized terms naturally.
8. Monitor Performance And Be Adaptable
In the world of local SEO, staying static isn't an option. Frequent algorithm updates from search engines and evolving competitor tactics mean you must be adaptable.
Utilize tools like Google Analytics to keep tabs on your website's performance. Examine key performance indicators like bounce rate and session duration to gather valuable insights.
Don't be disheartened if you don't see immediate changes in your ranking. Local SEO is a marathon, not a sprint. Keep up with the latest industry trends and be prepared to modify your strategies to sustain a robust local presence.
Final Words:
Local keywords are pivotal tools in creating a successful local SEO strategy. By understanding their value, conducting effective research, and incorporating them into high-quality content, you put yourself in a position to succeed. Reviews and social media mentions, as do high-quality backlinks, also play an indispensable role.
Stay vigilant, monitor results, and be willing to adapt because, in SEO, enduring success is a long-term endeavor. Equip yourself with these strategies, and you'll soon find yourself at the forefront of your local market.
Tags: Local keywords list, Local keywords examples, local keyword research, local keyword research free, local keyword search volume, Google keyword planner.